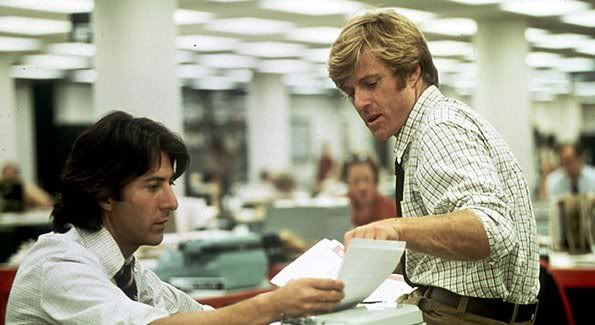 It's past midnight and I can't sleep. So, random question: What is your favorite political film(s) and why?
This would make a splendid blog-a-thon. Considering how amazing this idea is, I wouldn't be surprised if someone has already given it a whirl.
I ponder this question because I just recently watched Oliver Stone's latest biopic,
W.
and since I'm a casual Stone fan, I liked it quite a lot. I was expecting an over-the-top SNL-esque dramedy, but I was surprised by its serious yet sympathetic approach to a disgraced president.
I'm watching Stone's
Nixon
this weekend. I still don't think Anthony Hopkins looks anything like Richard Nixon, but seeing how everyone loves the performance and considering how it's Anthony Hopkins and all, my expectations are still fairly high.
Expect reviews for
W.
and/or
Nixon.
Possibly. Or I might be too busy mourning summer's inevitable end.